What I read in February 2019
I read 11 non-fiction, crime and thriller, fantasy and historical fiction books in February, yet my TBR list never gets any smaller. I had lots of reservations come through, with more arriving soon, and I'm always spotting books I like the look of. My next read is This is Going to Hurt, by Adam Kay, several months after virtually everyone else read it!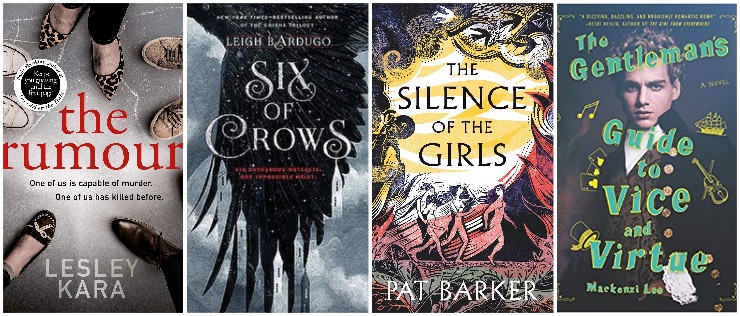 The Rumour, by Lesley Kara - 4*
Six of Crows, by Leigh Bardugo - 4*
The Silence of the Girls, by Pat Barker - 4*
The Gentleman's Guide to Vice and Virtue, by Mackenzi Lee - 5*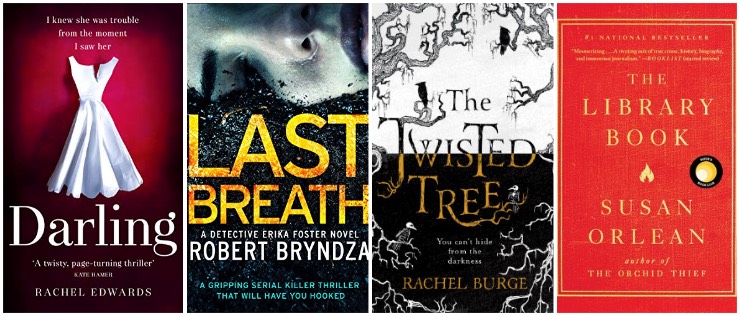 Darling, by Rachel Edwards - 4*
Last Breath, by Robert Bryndza - 5*
The Twisted Tree, by Rachel Burge - 4*
The Library Book, by Susan Orlean - 5*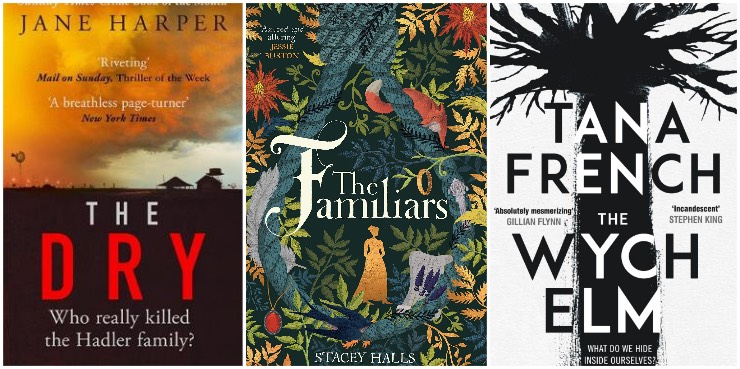 The Dry, by Jane Harper - 3.5*
The Wych Elm, by Tana French - 4.5*
The Familiars, by Stacey Halls - 4.5*
Looking ahead…

I do love a bit of Gothic/scary historical fiction (I absolutely devoured The Familiars, by Stacey Halls this week, and The Corset, by Laura Purcell, was one of my favourite books of 2018) so I'm really looking forward to getting my hands on The Glass Woman, by Caroline Lea. And how beautiful is that cover?!
I picked up The Wolves of Leninsky Prospekt, by Sarah Armstrong, at her author event at Red Lion Books last month and haven't had time to read it yet, so it's near the top of my TBR list.
As mentioned above, I gave Mackenzi Lee's The Gentleman's Guide to Vice and Virtue five stars last month, so I have high expectations of the sequel, The Lady's Guide to Petticoats and Piracy. Lee is also one of the authors who have contributed a short story to All Out: the no longer secret stories of queer teens throughout the ages, edited by Saundra Mitchell, which drew me in with its gorgeous cover and snagged me with its promise of LGBT short stories set across a wide range of historical settings.
I'm really excited to read Sophie Green's first children's book, Potkin & Stubbs, and not just because we work together! A journalist helping a ghost investigate their own death, with noir and comedy elements? Sign me up! And don't tell me I'm 'too old' for middle grade books…
I mentioned in last month's round-up that I was looking forward to reading The Stone Circle, by Elly Griffiths, this month, but my reservation didn't come through in time! It's in transit now, though, so hopefully I'll be reading it very soon.