What I read in August 2021
In August I read nine books, which is unusually low for me. I want to read, I have so many books on my Kindle and in my physical pile, but I'm struggling to bridge the gap between intent and action these days.
I do sometimes have a comfort re-read on the go, but I've never thought to include them in my monthly round-up before - maybe I should start (but not now, as I've already made up all the collages). This month I revisited both of Allie Brosh's books, and remembered how her portrayal of depression is SPOT ON.
I think it's a good sign that I'm continuing to blog (though I have eased off on the tours lately), and I'm still able to pick out books I'm looking forward to reading over the month to come. But damn, I feel like part of me's broken off and I would very much like it back please.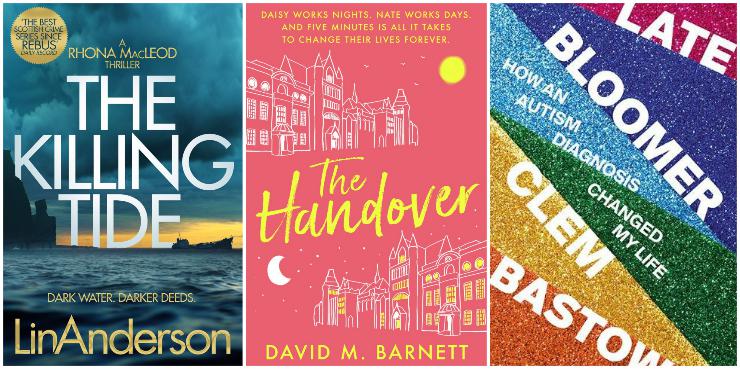 The Killing Tide, by Lin Anderson - 4*
The Handover, by David M. Barnett - simply lovely. 5*
Late Bloomer: How an autism diagnosis changed my life, by Clem Bastow - 4*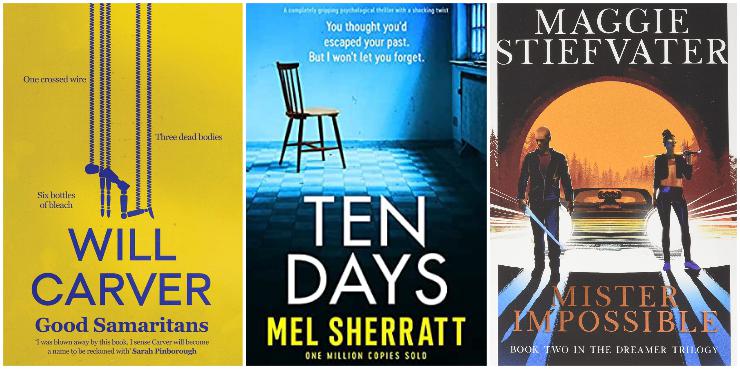 Good Samaritans, by Will Carver - 4*
Ten Days (formerly Invisible Victim), by Mel Sherratt - 4*
Mister Impossible, by Maggie Stiefvater - my pick for this month's Book Shelf Raiders theme, 'a book with more than 300 pages'. Love these books, though this one does have some 'middle book in a trilogy' vibes and I'm already craving the final instalment - 4.5*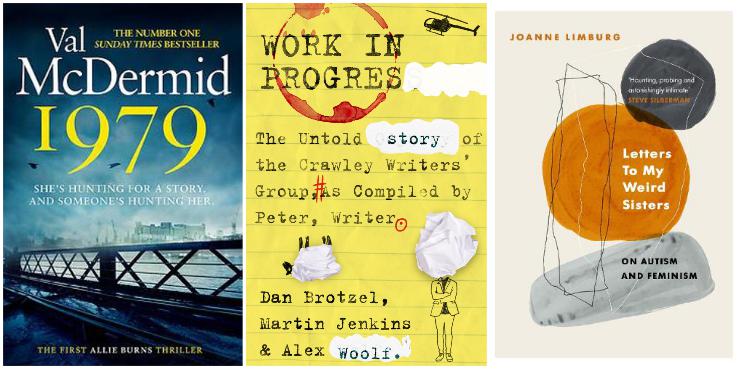 1979, by Val McDermid - I generally love Val's books, but this one was a little on the dull side I'm afraid. 3.5*
Work in Progress, by Dan Brotzel, Martin Jenkins and Alex Woolf - 4*
Letters To My Weird Sisters: On autism and feminism, by Joanne Limberg - loved how this book is both wide-ranging and highly personal. 5*
Looking ahead…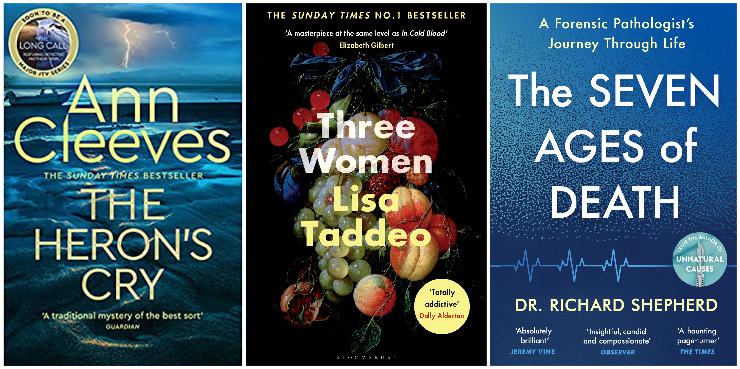 I'm a big fan of Ann Cleeves so jumped at the chance of being on the blog tour for The Heron's Cry. I'm already 200 pages in, and really enjoying it.
Lisa Taddeo's Three Women is my pick for September's Book Shelf Raiders - with a yellow spine, it's the closest book I have to this month's theme of 'a book with a yellow cover'! Shame I read Good Samaritans and Work in Progress last month, really.
I'm always fascinated to read about forensics and pathology, so I'm glad Richard Shepherd is following up Unnatural Causes with The Seven Ages of Death this month.